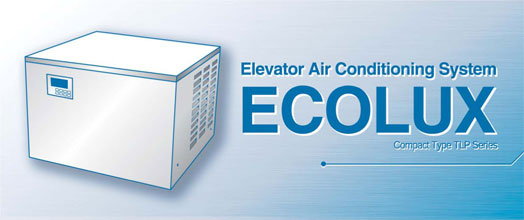 ECOLUX elevator air conditioning system is the most advanced technology and is suitable for every model.

TLP Compact Type Series combine both the air cooling and the water evaporation functions into a single mechanical body that requires less spatial area. This is a break-through in the elevator air conditioning technology.

Since it requires simple installation and dissembling procedures, it takes less time in maintenance service. There are 2.5kw and 3.2kw cooling capacities models designed for different circumstances.